Activities
Tanzania is a beautiful and diverse country with Moshi being a gateway to many activities. Most famously Tanzania is known for the amazing Serengeti, Ngorongoro Crater and Mt Kilimanjaro or relaxing on the beautiful island beaches of Zanzibar.

With the Tanzanian government protecting over 25% of its land through National Parks and Reserves (more than any other country on the continent) you are sure to have an amazing experience with nature.
Day trips and other attractions
There are many weekend trips that can be easily organized once here.  These include overnight stays at tribal villages, especially the Maasai villages or Hadzabe Bushmen.  An overnight stay at the beautiful Lake Challa or travel 2 hours by bus to Arusha town for some added nightlife and shopping.
If your looking for day trips, why not include a day hike on Mt Kilimanjaro, visit the hot springs, journey up to the waterfalls or take a coffee tour.  At Hostel Hoff, we can assist with organizing any of these activities plus many more.
Safaris
Safaris are the most obvious and most popular excursions with 1-15 day trips available. Here you can experience the famous migration in the Serengeti, search for leopards in Manyara, view huge elephant herds in Tarangire or be lucky enough to spot a rhino in the spectatcular Ngorongoro Crater, the 8th Natural Wonder of the World.
Small group camping safaris of 4-6 days are the most common option for volunteers as they are the most cost effective and provide an incredible experience of sleeping in the middle of the Serengeti and other parks, a memory that will never be forgotten.
Mountain Climbing
Mt. Kilimanjaro is right at our doorstep and one of the most famous and accesible mountains to hike in the world.  It's diverse ecosystem are only surpassed by the amazing views from the summit.
Kilimanjaro is most commonly hiked over 6-7 days with various routes to choose from. Both seasoned trekkers and reasonsably fit first timers enjoy this incredible experience.
Other options include Mt. Meru a 3-4 day hike up Tanzania's second tallest mountain, Oldoinyo Lengai at Lake Natron, a 10-12 hour hike up an active volcano, hiking the Parre Mountains for a weekend get away or various other local day trip options.
Zanzibar
One of the most famous and iconic beaches in all of Africa can be reached from Moshi via a one hour flight or bus and short ferry ride.
It's beautiful beaches provide fun relaxing days of sunbathing, snorkeling, and you can even get your diving certification.
Stone Town, a beautiful township filled with important history and cultural diversity is lined with narrow cobbled streets full of shops and local artisans.  You can be sure to find some wonderful fresh sea food as well.
How to Book
For those coming for longer periods of time, you can wait until your arrival and organize excursions with other volunteers.  Joining small groups together will make your Kilimanjaro climbs or safaris more cost effective.
If you are coming for a shorter stay, and have specific dates or activities in mind, it's best to contact Hostel Hoff or African Scenic Safaris to help organize your activities.  We will do our best to arrange you to join another group and have everything confirmed in advance.
Hostel Hoff and African Scenic Safaris are owned by the same couple, and although you are not obligated to book activities through African Scenic, most volunteers do as they recieve substantial discounts and enjoy participtaing in groups with their fellow volunteers.  You can click on the logo below to see the latest Trip Advisor reviews.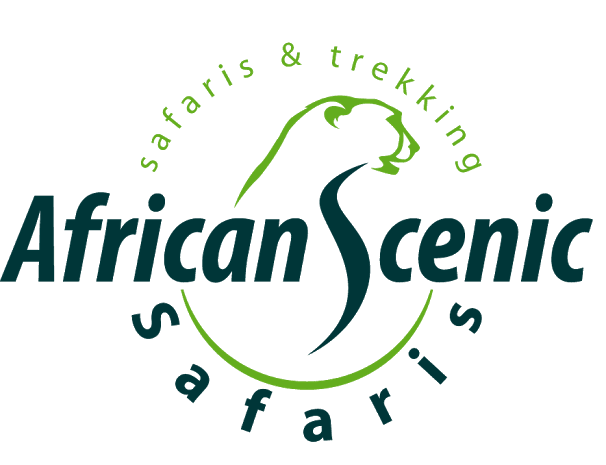 +255 783 080 239
"Everything was well prepared and I got exactly what I expected and paid for.  The safari was together with other people staying at the hostel, and I'll never forget sleeping in a tent in the middle of nowhere hearing lions roar and elephants walking through our campsite in the middle of the night.  It was truly amazing"